Home
Changing Lives Through Educational grants and scholarships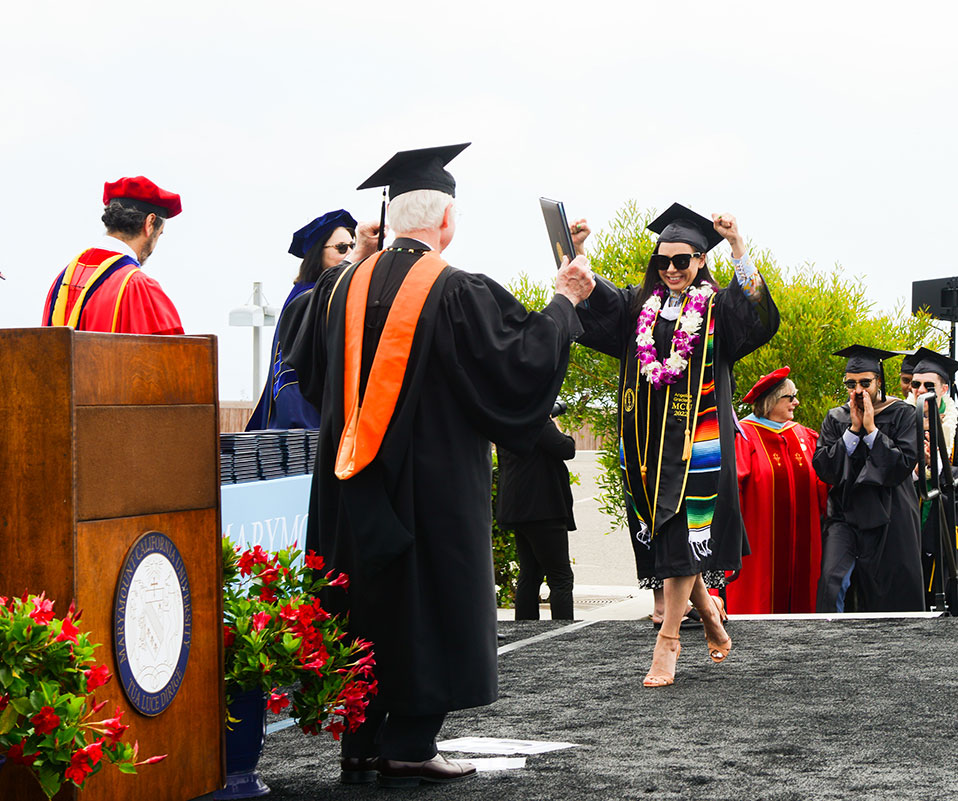 Our Legacy
The Marymount Education Foundation (MEF) is established to continue the legacy of Marymount California University's mission of supporting students from all faiths and backgrounds to pursue a quality education.
Founded by the Religious of the Sacred Heart of Mary in 1932, Marymount moved frequently in its early years. The school arrived at its final, breath-takingly beautiful ocean-view address in 1975. Thousands of Mariners fondly remember some of their best years at the Rancho Palos Verdes campus overlooking Catalina island, many of whom went on to significant accomplishments in their careers, leaving their own marks on the world.
The Marymount Education Foundation will carry on MCU's mission of transforming lives through education by awarding college scholarships and supporting educational initiatives that promote access, degree attainment, and a community of learners.
MISSION
Inspired by the charism of the Religious of the Sacred Heart of Mary and rooted in the tradition and values of Catholic higher education, the Marymount Education Foundation promotes educational access, achievement and the development of the whole person through grants, programs and scholarships
VISION
Through our efforts of providing educational grants and scholarships, Marymount Education Foundation seeks to foster the development of students who work with others to respond to the needs of our time.
BOARD
The Board of Trustees is comprised of professionals with a background in education, law, and ethics. All of the Trustees had an affiliation with Marymount California University and are driven to continue the legacy of transforming lives through access to education.
Become a Friend of the Foundation
Stay connected.  Receive updates, news, and invitations to events.