Marymount Scholars Program
Marymount Scholars Program
Marymount Scholars 2023
Marymount Education Foundation is pleased to announce that it has partnered with Mount Saint Mary's University (MSMU) to select the first four Marymount Scholars. All four Marymount Scholars will attend MSMU beginning in Fall 2023.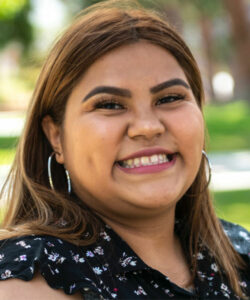 Katherine Bonilla
Katherine Bonilla is a Transfer Student from Compton College and El Camino College, where she was involved in student government and served as the Vice President. As a first-generation Latina college student, she is excited to continue her involvement in student government at MSMU.

"When I got the news that I had been selected for the Marymount Scholars Program Scholarship, I could not believe it. I was in tears because I would have never thought I would be capable of an amazing opportunity like this one, so getting this scholarship has helped me grow not only professionally but personally by believing in myself and being more confident in myself. I was so happy, since getting such a prestigious scholarship would set an example for both my family and community. I am extremely grateful to the Marymount Education Foundation for this opportunity and for supporting my education, which is one of the most important things in my life. With this scholarship, I hope to continue to be motivated and accomplish my educational goals which include getting a B.S. in Sociology and then going to graduate school and pursue a master's degree to be able to work in higher education to help students just like myself reach their goals."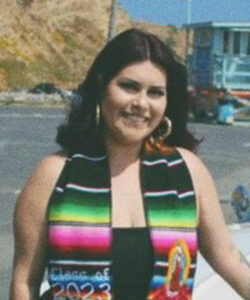 Audrey Vargas
Audrey Vargas is a Transfer Student from L.A. Harbor College, where she majored in Criminal Justice with a minor in Pre-Law and interned with the Los Angeles District Courts. She would like to participate in pre-law activities at MSMU and be involved in the Equity, Diversity, and Justice Program. Her goal is to become an attorney and represent communities without access to quality representation.

"The day I found out that I was selected as one of the four Marymount Scholars I was filled with so many emotions. I was in disbelief and shocked to say the least. Receiving this scholarship has allowed me to attend the University of my dreams debt and worry free. I can now go on to be the first in my family to obtain my bachelor's degree and attend law school soon after. I am very thankful for the opportunity that the Marymount Scholarship Education Foundation has given me!"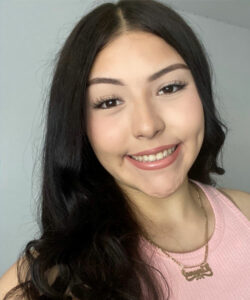 Ximena Donato
Ximena Donato is a Freshman who recently graduated from Bishop Conaty-Our Lady of Loretto High School. She is a first-generation Latina college student and plans to become a Special Education teacher.

"I was very surprised, honored, and proud to have received this amazing opportunity! My abuelita was with me when I received the call and she never had the chance to finish school so we both cried tears of joy. Knowing that I am taking full advantage of the sacrifices that my parents and grandparents made when coming to this country means the absolute world to me."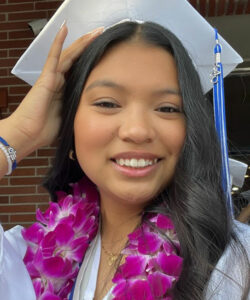 Michelle Leoncio
Michelle Leoncio is a Freshman who recently graduated from St. Genevieve High School. She plans to major in nursing at MSMU and become a nurse. "I couldn't believe it! It's usually just not my luck to receive these type of things. To say I'm beyond blessed and grateful is truly an understatement. With this scholarship, I am hoping to not only take off the financial burden on my parents but to also pursue my dream career and give back to my community who has so graciously helped me throughout the years."
Our Scholarships
The Marymount Scholars Program, a charitable program within the Marymount Education Foundation, will carry on MCU's mission of transforming lives through education by awarding college scholarships and a supportive community to freshman and transfer students.
The Marymount Scholars Program will partner with colleges and universities that align with MCU's tradition and values that are rooted in Catholic higher education, including: a commitment to educating the whole person; a personal, communal, and ethics-based approach to learning; recognition of the harmony of faith and reason; openness to all backgrounds and faiths; importance of integrative knowledge; commitment to the dignity of the individual; and concern for wider issues of justice in society.
The Marymount Scholars program will seek to assist students from lower socio-economic backgrounds in the 2.7-3.3 GPA range by offering financial support, personal attention, and professional mentorship. The mission of the Marymount Scholars program will be to realize higher academic success and graduation rates than the national average for this population of students. Our belief is that academic success for these students can be attained with proper financial, academic, and community support.